Florida Based
CashForBadTitle.com is a website of You Have Inherited LLC, a Florida LLC.
Our Focus
Our main focus is buying inherited real estate from sellers who are about to lose their properties in tax auctions.
The Problem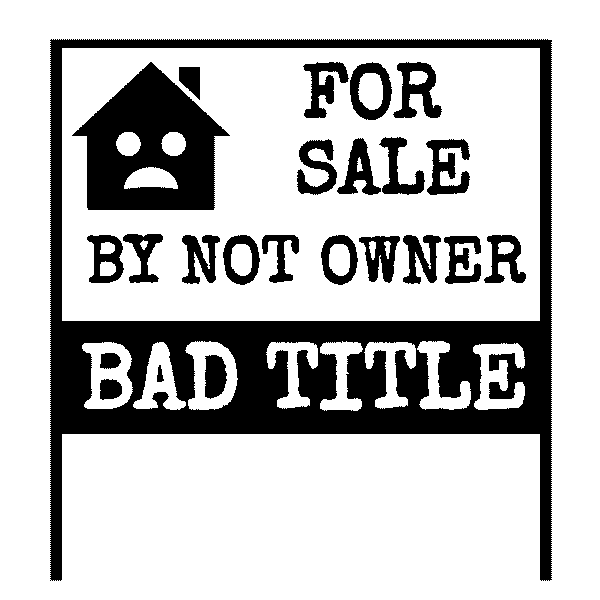 Often, sellers who don't have clear title get lots of inquiries, but then have trouble selling and closing.
Frequently, they get lots of false promises from buyers who aren't genuine, and may even get a purchase contract. Then, the deal falls through right before the auction, there's no time left to sell to other buyers, the seller gets nothing, and the property gets sold to the highest bidder.
Learn more about this, here.
Our Solution
We don't make empty promises. We give the seller cash, right away, for their clouded title.
Other Kinds of Bad Title
We can also buy some properties with tax liens, judgments, and other clouds on the title.
Location
We're in Land O' Lakes, Florida, a suburb north of Tampa, in Pasco County.
Areas Served
We can buy from sellers anywhere in the world, with real estate located in Florida.
Registration
You Have Inherited LLC is registered with the Florida Secretary of State, Division of Corporations.
Memberships
We are members of the Florida Land Title Association, the Institute for Professionals In Taxation, and the Unclaimed Property Professionals Association.